Truck Accidents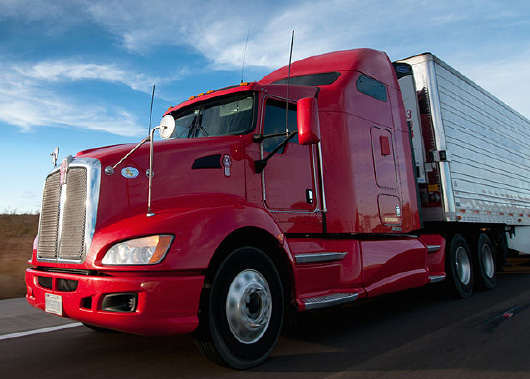 We are experienced Massachusetts truck accident attorneys.  When a massive commercial truck collides with an automobile, the result can lead to death or catastrophic injuries.   These trucks  have very different braking, steering, and electronic information systems than passenger cars.  We know how these differences affect the reconstruction of a truck accident.  Attorneys at our firm know the value of a prompt investigation.  Our truck accident attorneys work with qualified experts to determine whether these accidents were caused by driver error, failure to properly inspect, maintain or service the truck, or other negligent acts.
Truck accidents are often caused by the truck driver violating laws and regulations designed to make our roadways safer.  Our truck accident attorneys are well versed in the complex federal and state regulations governing commercial motor carriers.   These regulations govern inspection, servicing, maintenance, record-keeping, hours of service (how long drivers are permitted to drive without a break), drug testing, driver background checks, and minimum amounts of liability insurance coverage.  They also impose independent duties for safety on trucking companies and lessors.  Moreover, when driver negligence causes a truck accident, attorneys can use these regulations to hold trucking companies and lessors responsible for their driver's actions.  The law requires rigorous, standard  maintenance practices.   When these clear requirements are ignored, everyone on the road is endangered.  For example, some truckers fail to conduct daily brake inspections or worse, are not even qualified to perform them. Similarly, other required servicing, such as structural inspections, steering and control maintenance and even tire replacement may be skipped or stretched beyond reasonable safety limits in order to save money.  Accidents are also caused when Drivers overload their vehicles beyond their weight capacity which makes the truck more difficult to control or stop within the required braking distance.  In some cases, records are falsified to conceal the failure to perform required inspections and maintenance or to comply with weight limits.  Accordingly, when there has been a truck accident, attorneys must be skeptical in any case where the documentation doesn't seem to fit the facts.
Driver fatigue is a major cause of truck accidents.  Tractor-trailer operation requires an elevated level of physical effort and mental alertness.  To ensure that drivers are alert on the road, there are strict rules on the numbers of consecutive hours a driver can operate.  These are important restrictions as reflexes are dulled after even a few hours past one's usual sleep limits.  An exhausted driver can be as dangerous as a drunk one.  Under no circumstances should a driver ever be allowed to risk falling asleep behind the wheel of a semi-trailer, leaving a massive piece of machinery hurtling uncontrolled down the highway.  Unfortunately, some truck drivers close to their delivery deadline exceed the legal time limits.  Log books may be falsified to conceal these flagrant violations.   Sometimes this wrongdoing can only be uncovered by experienced truck accident attorneys.
If you or a loved one have been injured in a truck accident, you should seek experienced truck accident lawyers.  Both semi-trailer accident reconstruction and the mechanics of semi- trailer operation distinguish these types of accidents from a traditional automobile accident, and it takes expert analysis to properly interpret these events.  Karon & Dalimonte, LLP has experienced truck accident lawyers.  Boston based, but with the ability to handle cases throughout the U.S., our firm has years of experience fighting for the victims of a truck accident.  Lawyers from Karon & Dalimonte, LLP work with highly skilled experts.  These first class experts are well versed in all aspects of truck safety and accident investigation.  Where there has been a truck accident, lawyers from our firm work with these experts to obtain the facts and accurately determine responsibility.
Of course, establishing responsibility is only one part of these complex cases.  Our truck accident attorneys are also responsible for demonstrating the impact of these tragic events on our clients.  Depending on the case, we work with experts in the fields of economics, life care, medicine, and rehabilitation to show the income lost by the death of a family breadwinner; the life care costs for the permanently disabled; the amount necessary to maximize recovery; or the expenses required to at least provide a measure of comfort and dignity to the otherwise hopeless.  We also recognize that economic losses are only part of the harm suffered by our clients.  The value of what was endured and what was lost is always much greater than the sum of some medical bills or a decedent's lost income.
Our practice is not just limited to those looking for a Boston truck accident attorney.  We are prepared to handle cases throughout New England and have worked with local counsel outside Massachusetts when cases need to be filed in those jurisdictions.  We would welcome the opportunity to speak with you about the particular facts of your case and whether we could be of assistance.   If you or a loved one has been in such an accident, please feel to contact the truck accident attorneys at Karon & Dalimonte, LLP.
Karon Law Blog
LATEST BLOG POSTS